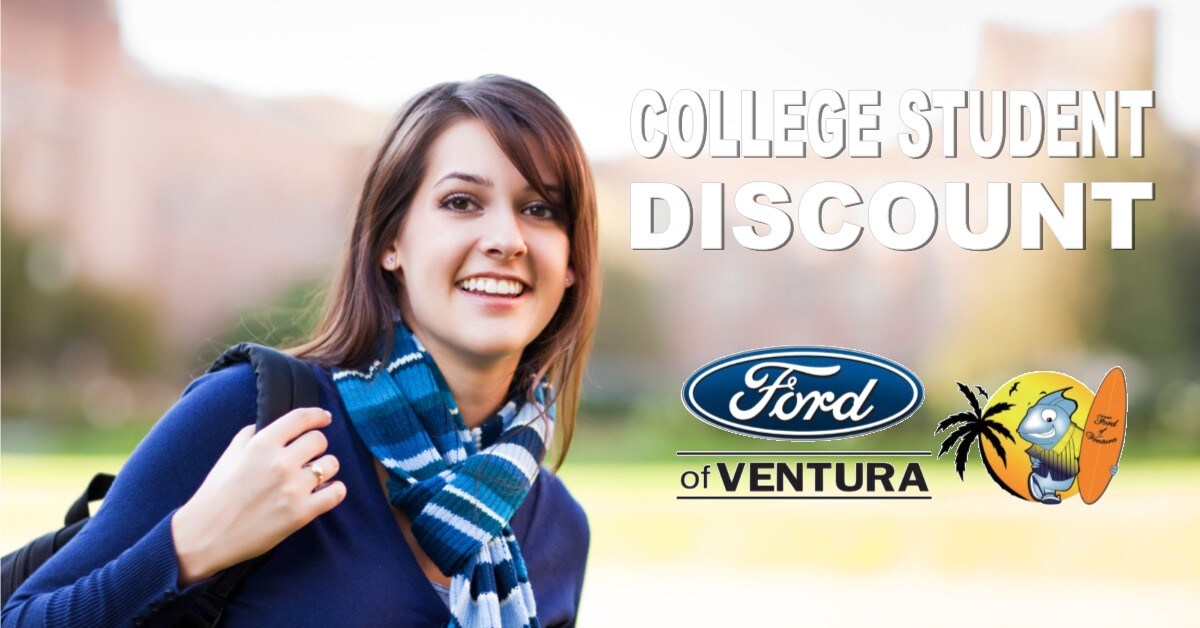 You have worked hard and sacrificed a lot for college. Ford of Ventura has partnered with Ford Motor Credit in order to provide you with discounts and benefits just for you - college students and recent graduates.
FORD GIVES COLLEGE STUDENTS AND RECENT GRADUATES
$750 TOWARD A NEW FORD VEHICLE.
Ford Motor Company has developed the College Student Purchase Program especially for you. Being a first time buyer can be scary and difficult without a large down payment or a long job history. However, Ford Motor Credit and Ventura Ford take your responsibility as a college student seriously and make allowances for that. The College Student Purchase Program was built for you and your financial challenges as a college student. College students and recent graduates are now eligible to receive a $750 incentive plus great lease and purchase rates from Ford Motor Credit.

We don't believe in high pressure sales and do our best to provide a transparent relaxing sales experience. We love to answer questions and are happy to explain any part of the process. Reach out and contact us today for more information or to get pre-approved for a new Ford yourself.